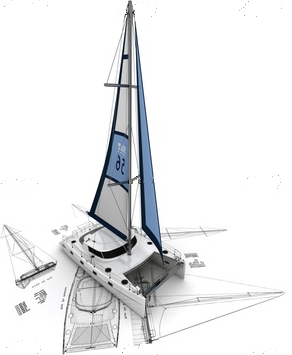 Well known from the ship design CAD-CAM connoisseurs since 1981, Sistre designed the first 3D surface based ship design integrated software (CIRCE 3D) and introduced in 1987 the 3D surface modeling techniques in the field of ship structure generation (MAAT Structure) in cooperation with French shipyards and Ministry of Industry.
The new concepts introduced by Sistre in the ship design field for almost thirty years have now become standards !
Now providing advanced ship design software to world-wide professionals, Sistre still innovates, introducing MAAT Hydro + / MAAT Hydro ++, the world's first BREP solid based hydrostatic solvers directly operating on trimmed NURBS !
Thanks to its firm and innovative research policy and its unique software range, the most demanding customers trust Sistre products, like French Navy's design office, who have accepted Sistre's 3D surface modelers as its hull definition standard since 1985.