MAAT HYDRO
The Quickest Access to Professional Hydrostatic !
MAAT Hydro is a solid based hydrostatic solver appreciated by most classification societies, combining real time analysis and highest level calculation utilities. Thanks to its newest technology and its highly visual user interface, MAAT Hydro makes hydrostatic calculations more accurate and intuitive than ever and allows marinizing your favourite 3D modeller in a few clicks !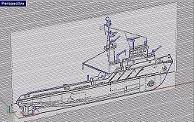 Apr 10, 2015
MAAT Hydro Rev. 7.11 can now be downloaded on its installation page !
This new revision allows importing any 'BMP' file in the current project in order to provide a direct visual model control / acquisition from scanned drawings !
Moreover, a new loading condition / damage condition selection is now proposed by 'Transverse Stability's [Retain All Cases] option and new functions have also been added in the 3D browser menuto provide an easy global tank status management .
At last, Sectional Area Curve and Weight Curve's layouts have been enhanced and 9 new stability criteria have been added to the standard STC library.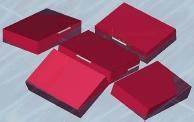 Nov 29, 2014
MAAT Hydro Rev. 7.10 can now be downloaded !
The MAAT Hydro Rev. 7.10 'New Axial Hinge' new function allows modelling articulated floats, therefore bringing a solution to the multi-body stability problem.
Moreover, a new '/Mass/Hinge Reactions' function has also been implemented in order to allow recovering the current hinge reactions directly for the longitudina strength calculations.
At last, new STC mnemonics have also been added to allow controlling the hinge data via STC scripts, as well as a new 'AddList' command, allowing to append as many data lists as necessary to the transverse stability diagram.